Colourful, Simple, Chunky or Fine
Stripes look good in any room but are particularly suited to stairs and hallways. Stripes make a stunning impact and come in a wide variety of styles.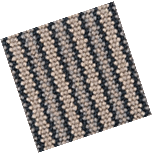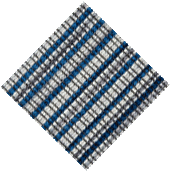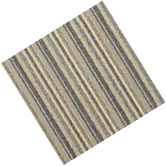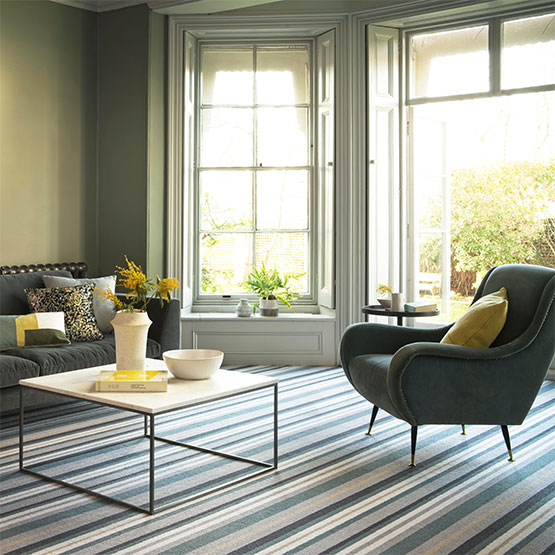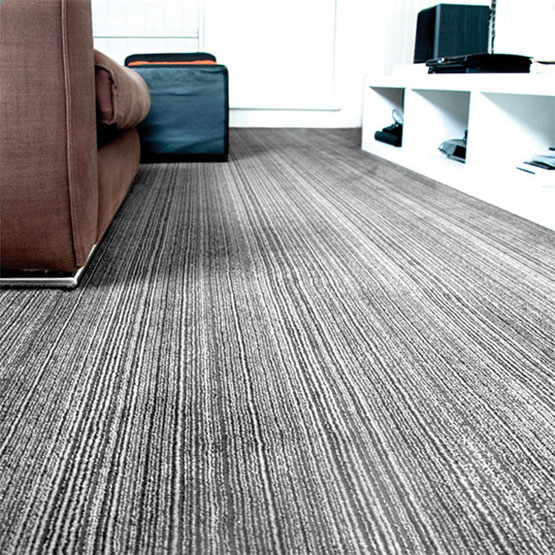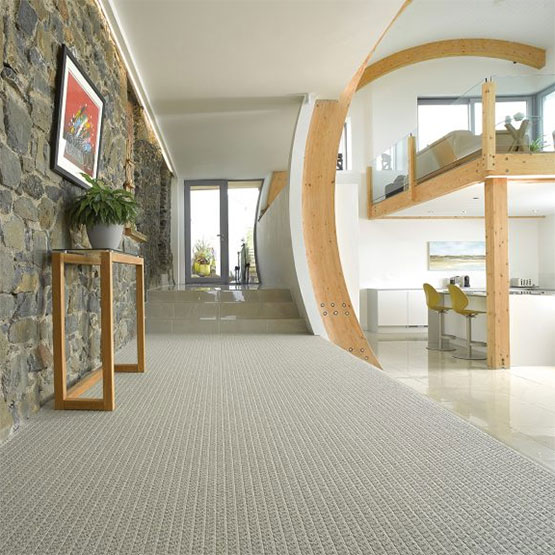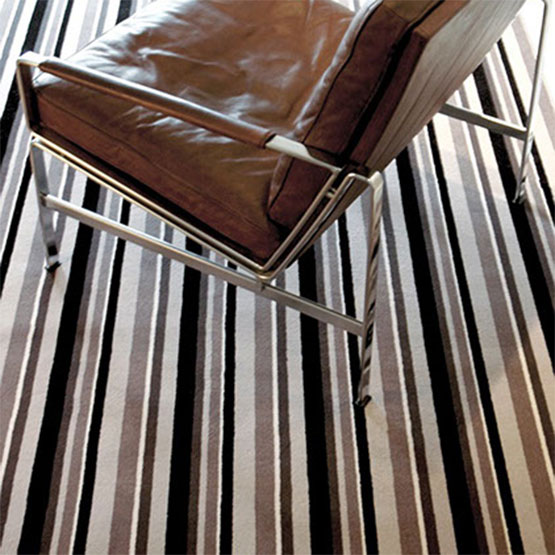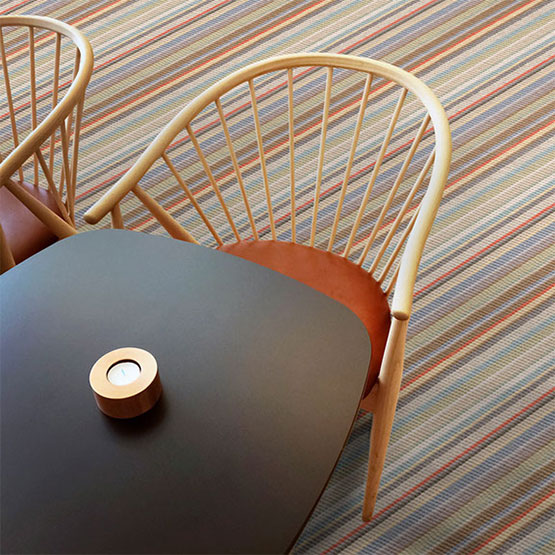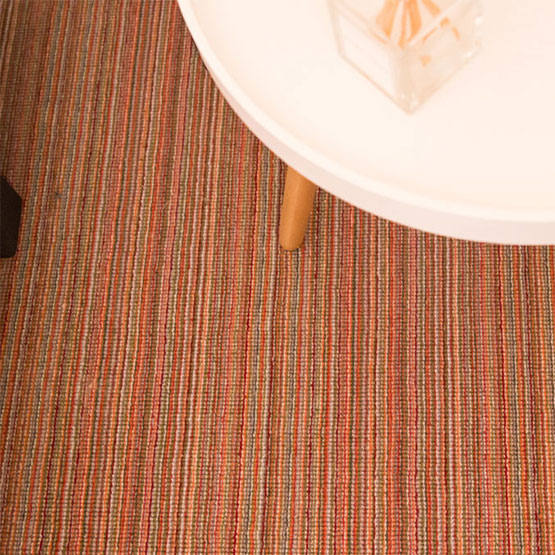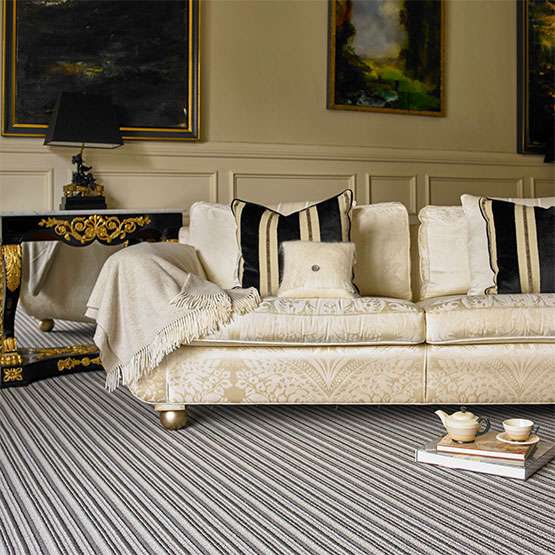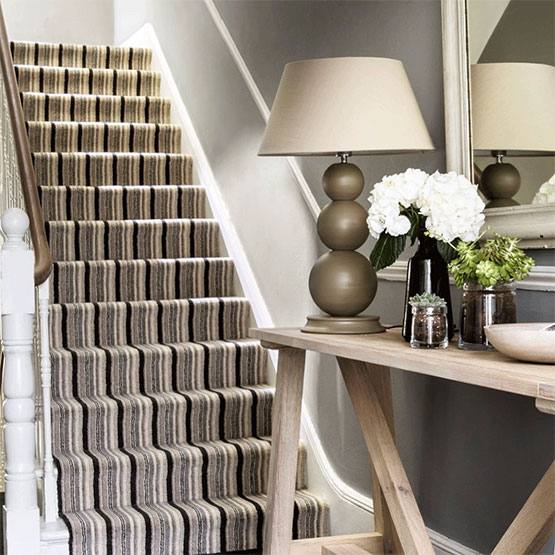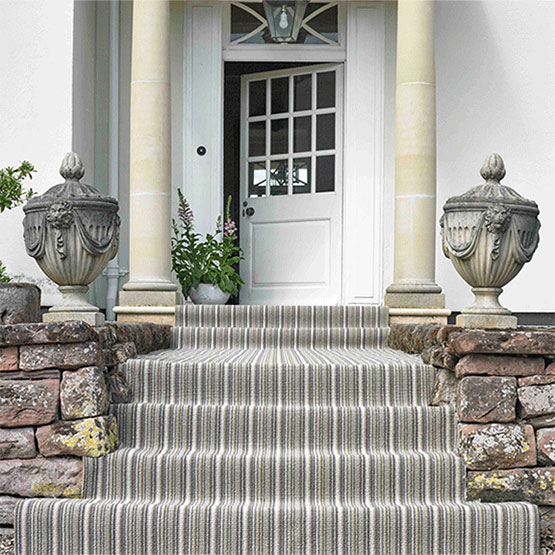 Marc Charles Carpets holds a large collection of Striped Carpet in a wide variety of colours and textures. We supply the highest quality in floor coverings from only the best manufacturers. Please visit our store or call us for more information.
We are sure you may have an idea of the colour that you may wish and when viewing our showroom you may choose a carpet that is the colour you prefer but it is still best to tell us how much or little abuse it is going to get and what your budget may be. This ensures you do not buy a quality carpet that either does not last or at the same time we may be able to find an identical colour and feel but that will either be softer on the foot or stand a longer test of time for the same cost.
Featured Manufacturers - Brockway, Louise De Poortere, & Ulster Carpets usually fit the bill for a quality carpet. Their range is highly extensive, high quality and very well priced. Come to our Showroom in Merton Road, Wimbledon to view our full range of striped carpets.